Following the release of our first drop for Spring Summer '23, we decided to take a step back to reflect on the season so far and the incredible feedback we received from our community. This in turn has helped us shape the rest of SS23 and beyond. Our new partnerships with prestigious English and Italian fabric mills have also played a huge role, meaning we have been able to take core silhouettes that hold true to the Florence Black aesthetic, and elevate our garments to a new level of minimalist luxury.

Drop 1 featured a diverse range of styles, from heavyweight Essentials, in the form of the Heavy Vest and Crop Boxy T-Shirt, to tailored pieces with Pinstripe detailing and those that leaned into the contemporary oversized trend. The resurgence of the fan favoured Wool Boxy Short Sleeve Shirt in its new V3, accompanied by the Oversized Shirt V2, brings fresh and reimagined styles to our community's wardrobe. The launch of our Merino Crewneck and Cropped V Neck Sweater in V2 form furthered our already esteemed knitwear range. The love we received for Drop 1 is something we could have only dreamed of, and want to reciprocate this love for our upcoming Drop 2. Enjoy this sneak peek of some of our Drop 2 looks, with a full look book releasing soon.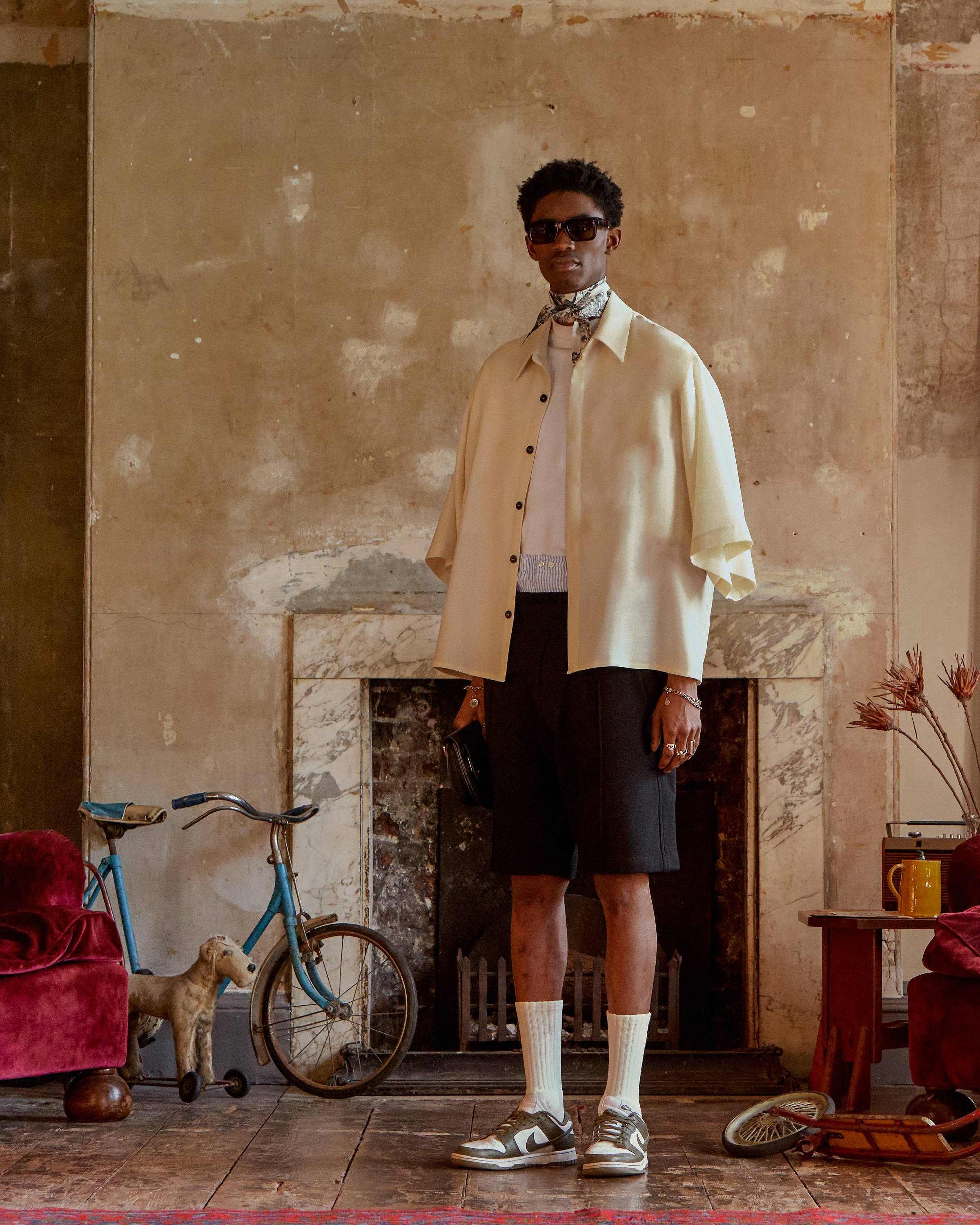 White Boxy Short Sleeve Shirt V3
In this second drop, we are excited to introduce the new Concealed Placket Shirt in White, along with the Wool Boxy Short Sleeve Shirt V3 in both blue and white colour options. The shirts' lighter tones add a touch of diversity to your styling choices. As we have done with their predecessors, both shirts are crafted from fine English Worsted Wool, ensuring durability whilst air pockets within the fabric enhance breathability. The Wool Boxy Short Sleeve Shirt V3 maintains its signature boxy fit and wide sleeves, while the Concealed Placket Shirt showcases stacked sleeves and distinctive high collar detailing.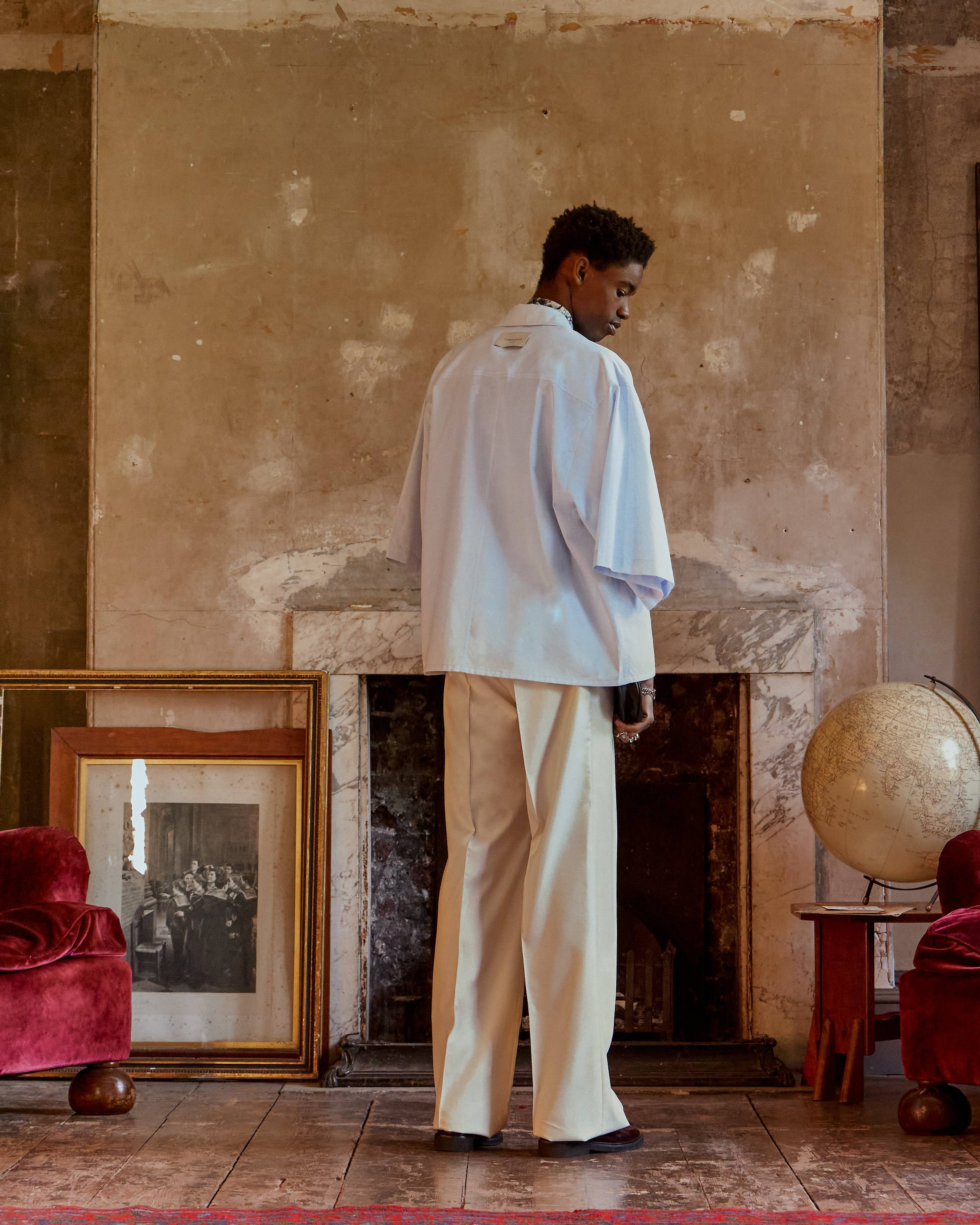 Blue Boxy Short Sleeve Shirt V3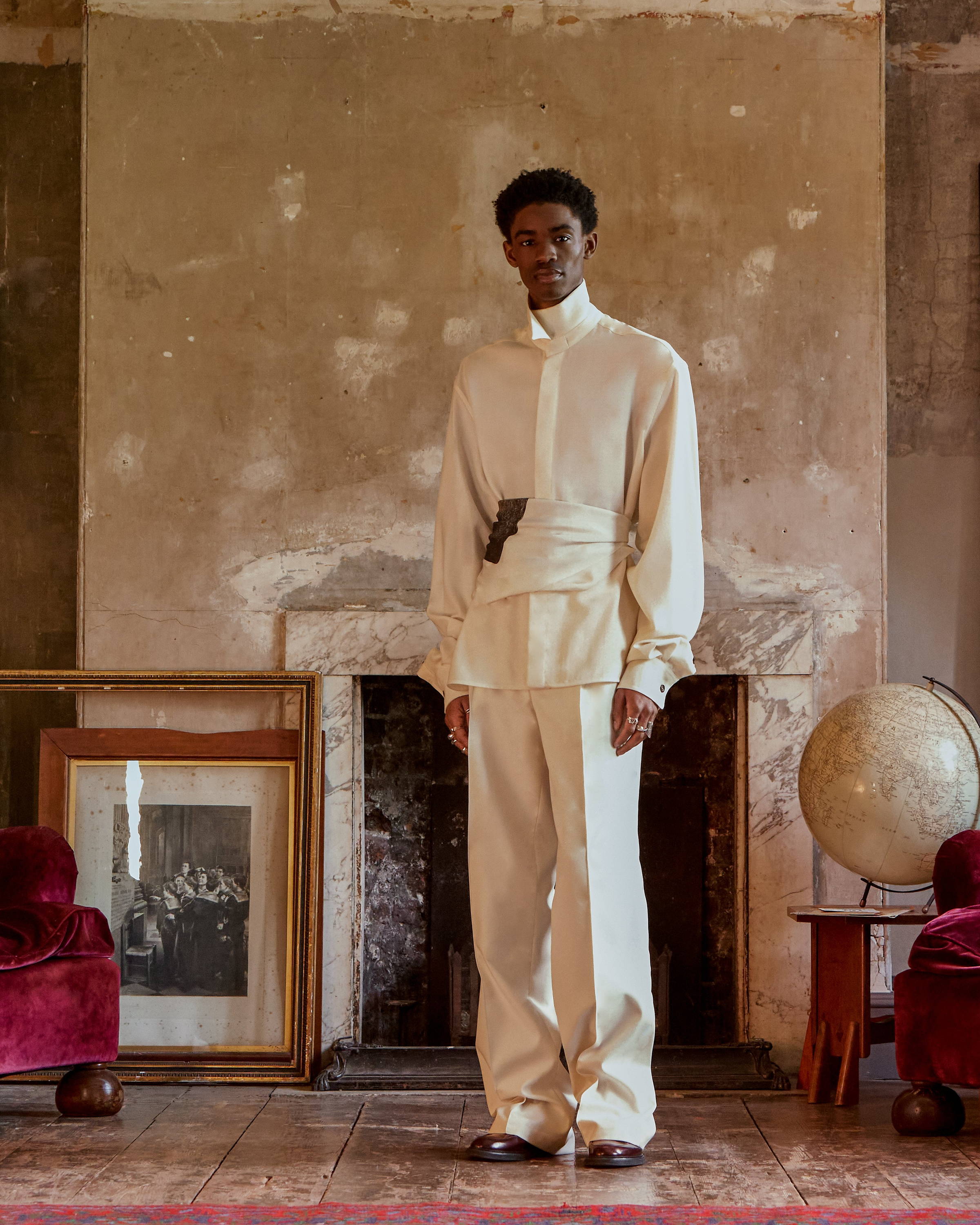 White Concealed Placket Shirt
Our tailoring range continues with the exceptional quality found in its 100% Fine English Worsted Wool construction, for both the Tailored Trousers and Blazer. These garments come together to create a sophisticated and impeccably fitted look, exuding elegance and refinement.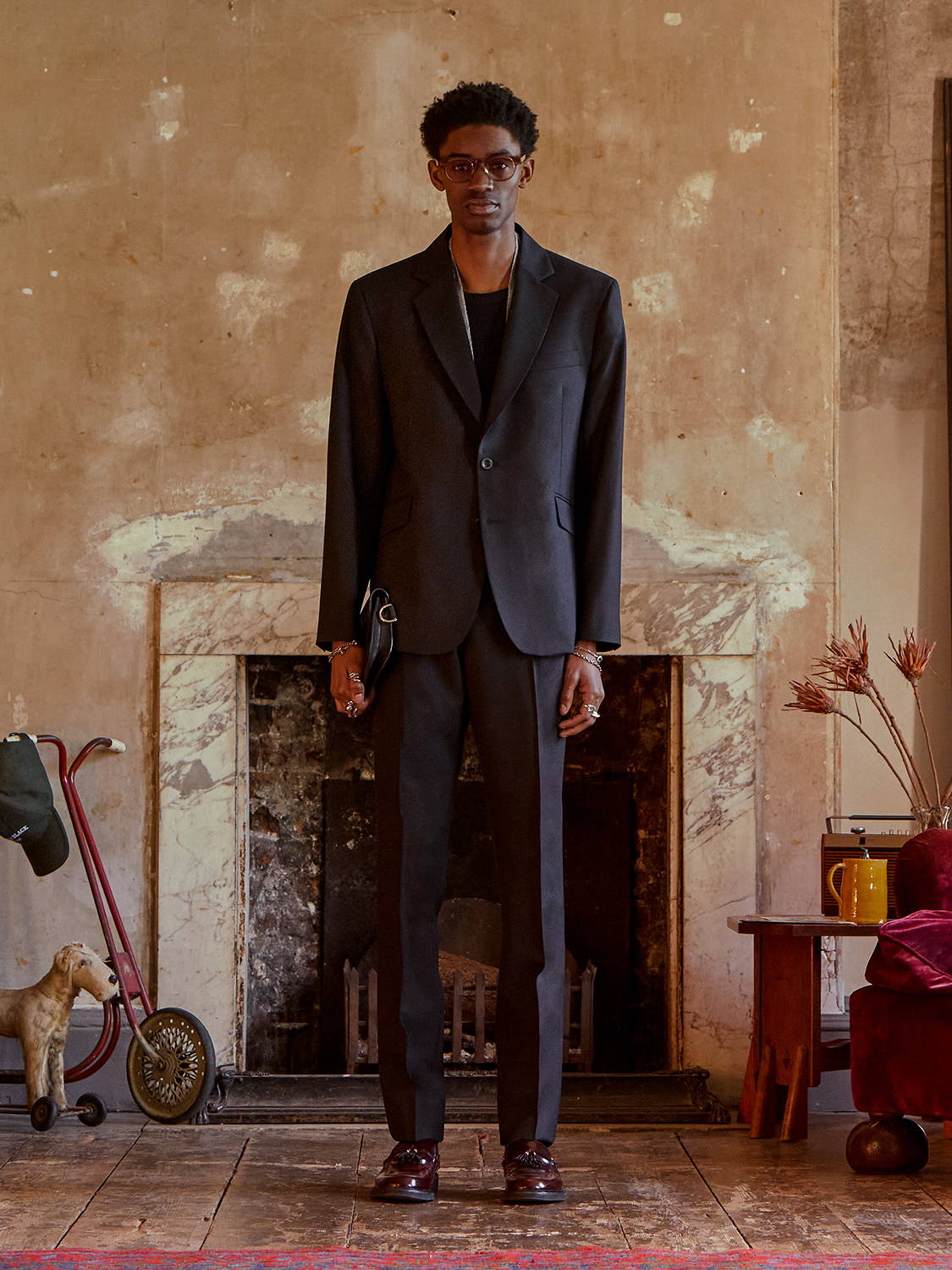 Black Tailored Blazer & Trousers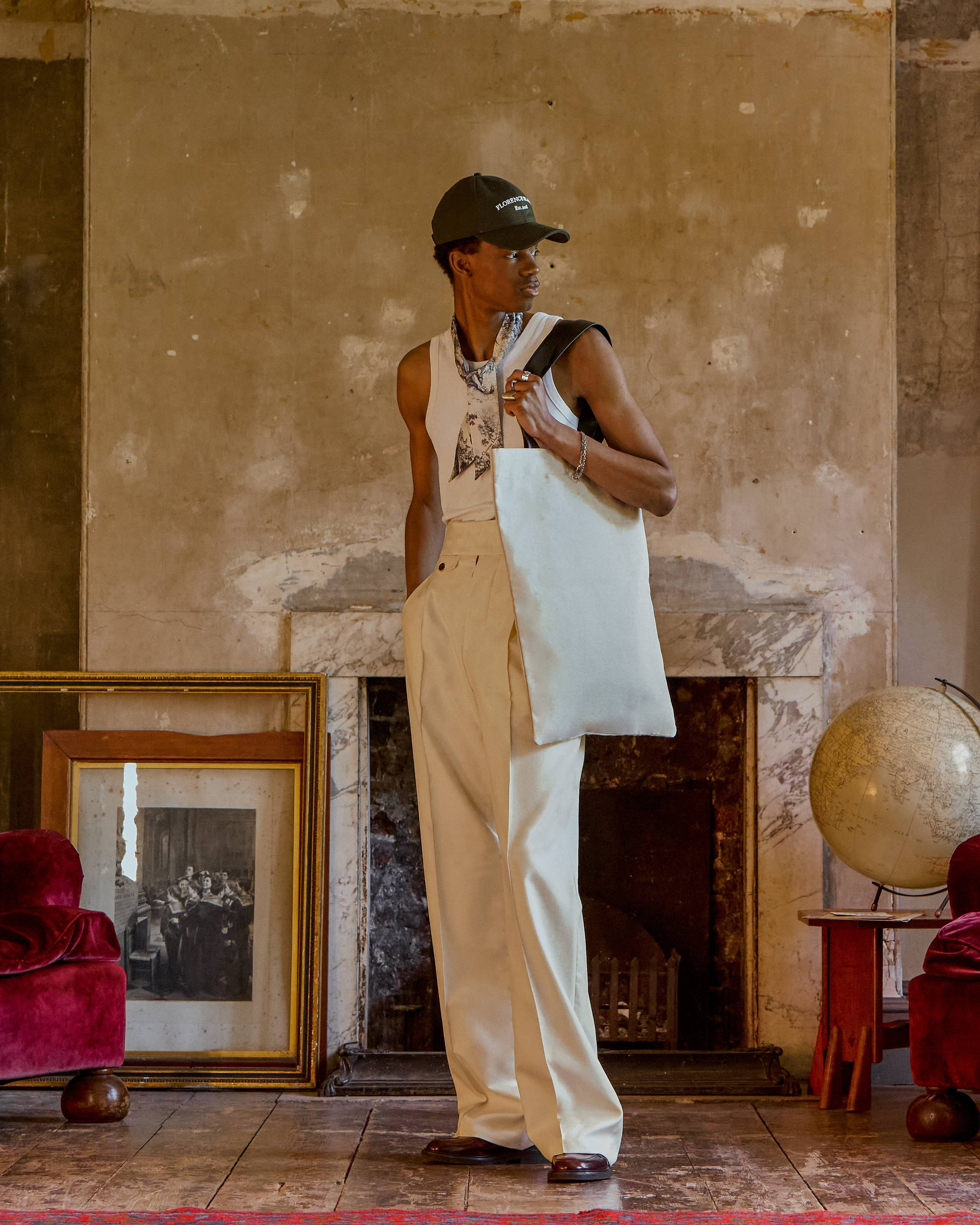 White Wide Leg Trousers V2
In contrast, the Wide Leg Trousers V2 offer a more relaxed fit, featuring double reverse pleating that adds a touch of casual class to the overall look. These trousers provide the comfort of everyday wear, perfect for those seeking a more laid-back yet aesthetic.
The intentional hybridity between our Essentials and Tailored ranges has become the central styling tool for SS23. This was evident with our Heavy Vest, but can also be done with our Crop Boxy T-Shirt and Heavy Tee V3. Drop 2 seeks to continue this style trend through the introduction of new colour options for both the Crop Boxy T-Shirt in grey and the Heavy Tee V3 in white. Both garments keep their core designs, with new tones providing broader versatility. Our knitwear range follows the same path, with the introduction of the Cropped V Neck Sweater V2 in Ecru. Made from pure Australian Lambswool, this sweater ensures breathability and comfort. The moisture-wicking properties and improved airflow of the fabric contribute to a superior wearing experience.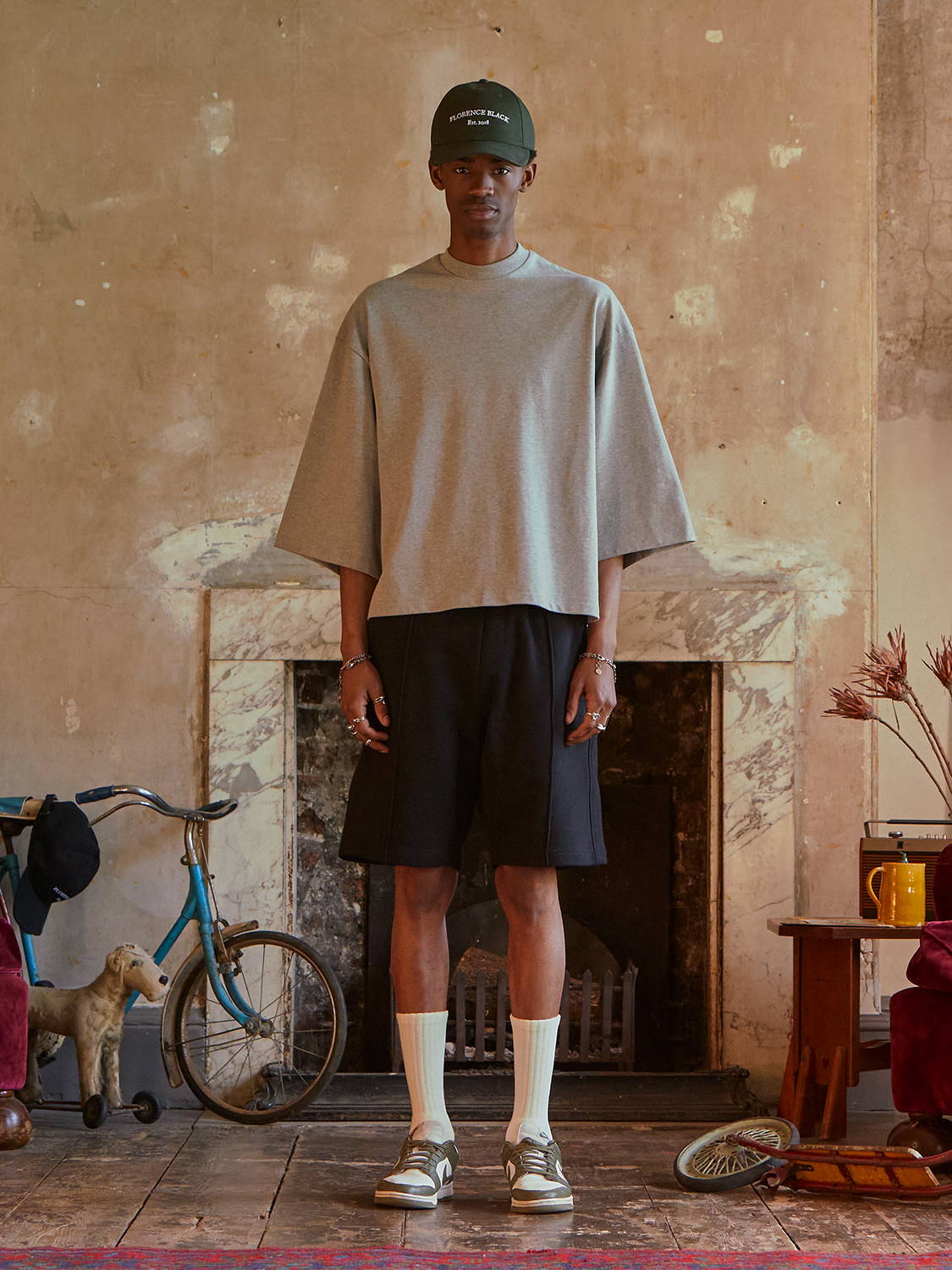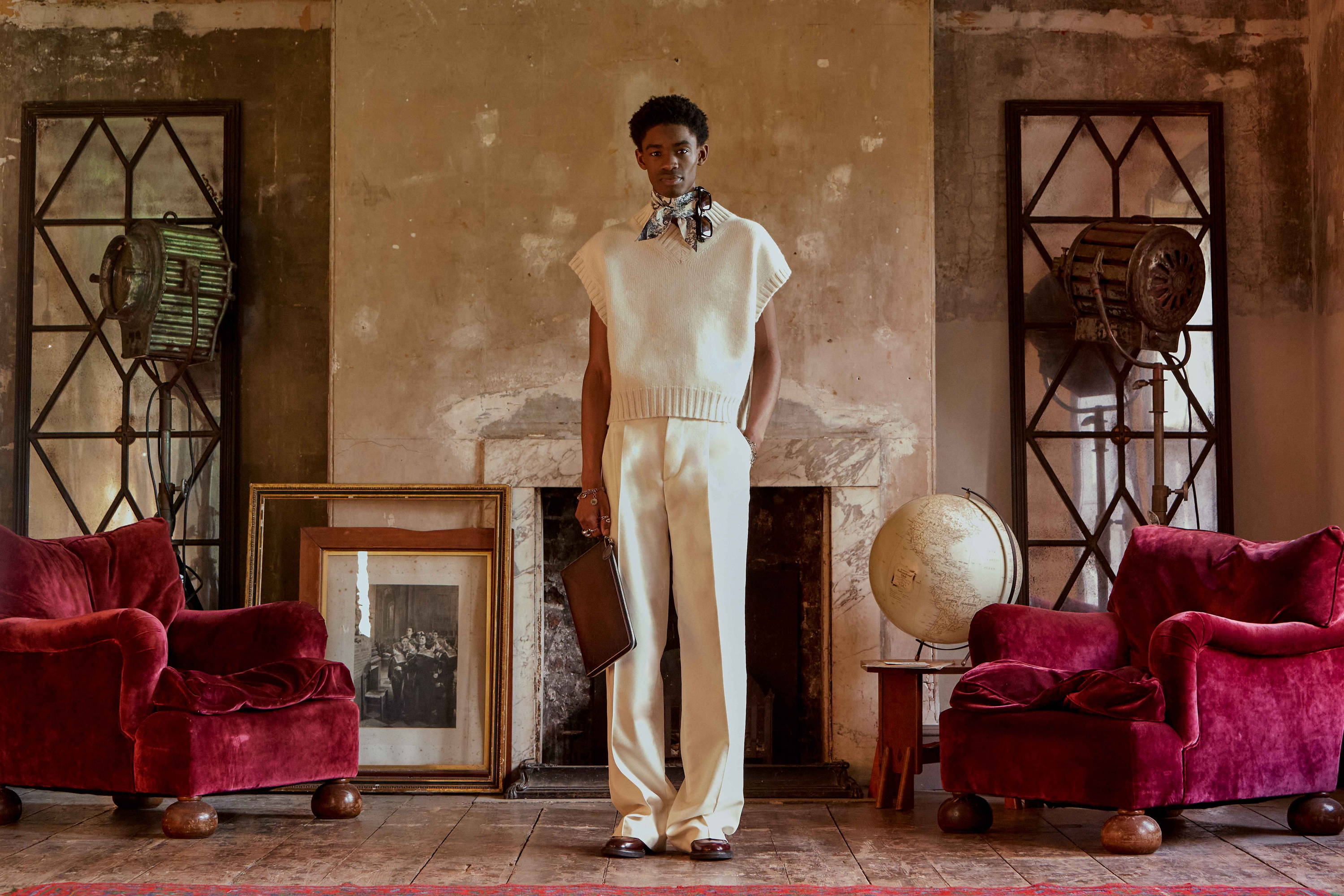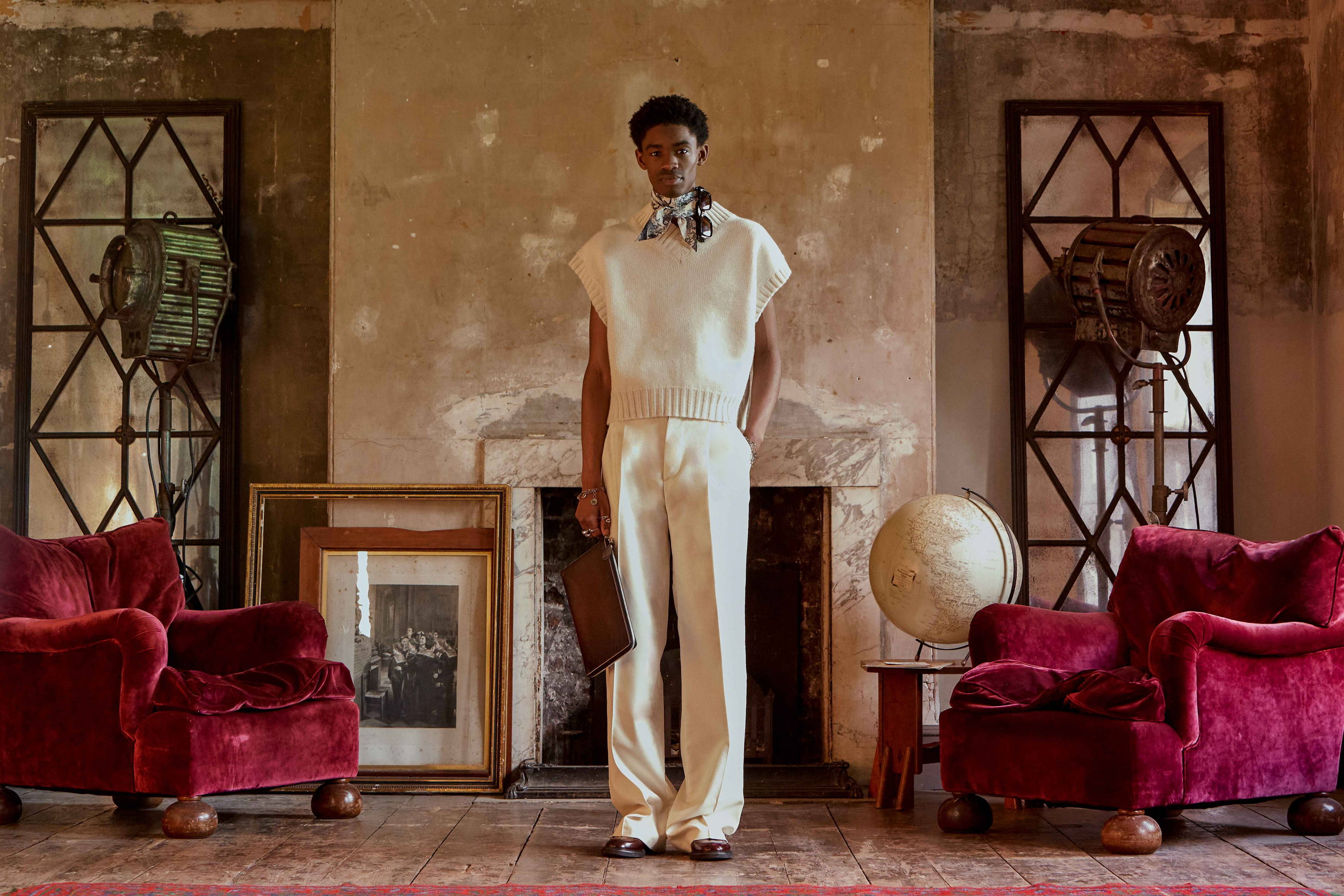 Cream Cropped Lambswool V Neck Sweater V2
Through our dedication to elevating minimalism in Drop 2, we strive to provide the next level of luxury that our community has come to love. We are excited to present these new additions on June 22nd along with our full Drop 2 Lookbook, and look forward to seeing how they inspire your personal style.