Well crafted
A very well-crafted piece of clothing! However, just a heads-up, follow the instructions properly or wash it as carefully as possible (if possible go for hand washing it). Mine shrunk a bit length-wise despite following the instructions. Maybe I am nitpicking it but better safe than sorry. Otherwise, it's an amazing product!
Best vest you can own
Gorgeous quality excellent weight and tailoring is unmatched. Brilliant piece.
Best quality tanktop/vest i have
I was looking for the perfect vest/tank top for the summer. I purchased several from different brands and this one by Florence Black was the best one by far. Heavy quality and it doesn't just wrinkle up throughout the day. I would recommend sizing up especially if you have some muscle on you. I'm 6'3 with a lean muscular build, I bought xl and its perfect.
Incredible quality and fit
I'm 5'9 and 165lbs with a lean build and the Large Regular fits like a glove. I'm usually a Medium in american brands so I suggest sizing up.
This tank is superior quality to anything else you will find. It's the perfect under shirt for button downs etc. and the structure and quality is noticeable. It's a bit pricey but it will last and keep it's shape unlike most tanks. I'll be getting other colors.
Guys, do not be cheap do not use Royal Mail to deliver your items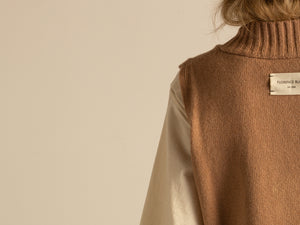 Our Materials
We source the best quality materials from some of the most renowned mills in the world, working only with suppliers that have ethical working practices. We use GOTS certified organic combed cotton and the finest wools from the UK, Italy and Australia, delivering longevity and quality that you can feel, every time you put our garments on.
Our Values
Florence Black has five values that we have built the foundation of our business upon; expression, integrity, authenticity, passion and quality.
We want each person who wears Florence Black to embrace who you are and to love yourself for it. We promise to always act with morals and ethics, never deviating from this, no matter the circumstances. We will always communicate in a real and honest way, bringing our love of design and self-expression into everything we do. Finally, we will create every product and experience to the highest standard, so that it is deserving of those who wear us.