FLORENCE BLACK
Where our story starts - A grandson shoots his collection in the fields behind The Old Rectory, Norfolk - his grandfather's residence.
My inspiration to start Florence Black was a culmination of experiences from my childhood and a blossoming love of classic and timeless style; a love that stemmed from my grandfather, a historical moment in British running history and a coat, captured on film.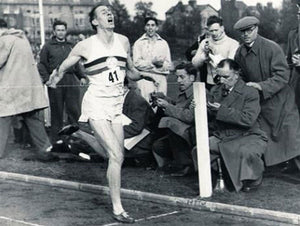 1954
---
On 6th May 1954, at Oxford University, British runner Roger Bannister made history after completing the first sub-four minute mile. The moment of his triumph was immortalised through one of the most famous photographs in running history. Yet, what captured my attention upon seeing this photo was not Roger himself. Rather, it was a well dressed timekeeper in a long coat, sitting unassumingly in the background. My grandfather, Arthur Vincent.
2017
---
Fast forward to 60 years later, as a curious grandson searches through his grandfather's wardrobe at his residence, The Old Rectory, Norfolk. It is on this day that I discovered the exact same coat he had worn on that day, all those years ago. Of course I had to try this historical jacket on for myself.
Elated by my discovery, that I was not only wearing a piece of history, but one that had transcended the transient nature of contemporary trends. A 60 year-old garment that made me look and feel like the best version of myself, but had also remained in such pristine condition, due to the quality of its material and expert craftsmanship. I thought to myself "why aren't modern clothes still created in this way?" and it was at that moment the seed for the brand was planted.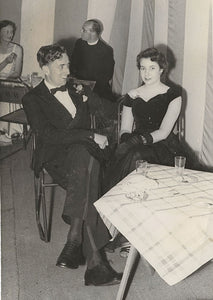 During the next year, as the desire to create my own label grew. I looked back on my childhood and reflected on the immense peer pressure I had faced to conform to what was "in fashion" at that time. Growing up as a family of four, supported solely by a hardworking mother, we were unable to afford such luxuries as designer clothes. This often led to a feeling of being outcast by my peers. However as I grew older, developing confidence and with it my own sense of style, it became a blessing in disguise. I saw the garments I wore as a form of self expression; extensions of myself that should be cared for and reworn, season after season. I began valuing the quality and skill behind well-crafted clothes, over their cheap, disposable counterparts.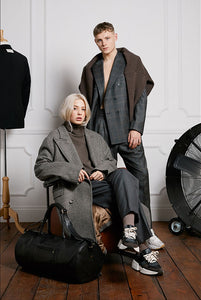 2018
---
The year the brand was launched.
As Gianni Versace once said "Don't be into trends. don't make fashion own you, but you decide what you are, what you want to express by the way you dress and the way you live." This way of thinking about clothes formed part of our philosophy, which I sought to bring to life through the pieces I designed. I wanted my values of individuality, self expression, care and attention to detail to reverberate through every facet of the brand. From the sourcing of the materials to the wearing of my garments, even to the story of the name, Florence Black.
The Name
---
'To Blossom' Black. That one black rose in a bouquet of red - the individual who stands out - you.
It is a subtle nod to my mother, a nurse whose gentle nature and dedication to her vocation echoes that of her famous predecessor, Florence Nightingale.
Upon studying the etymology of the word "Florence", I learn it means "to blossom", borrowing from flōrens ("flowering, flourishing") & from flōs ("flower"),
Black, as a call to stand out in the crowd, but for the best of reasons. I believe the quality of a person's character is important and for those who create empowering statements through their style, they should also have quality garments to match.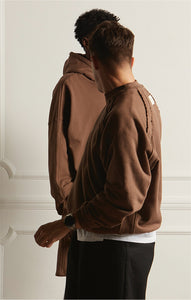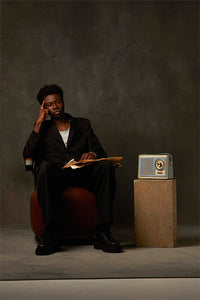 Today
---
Drawing inspiration from pre-1960s style and culture, Florence Black has now launched multiple collections, continuing to grow and innovate as it brings the highest quality capsule pieces to your wardrobe. Every item I design is considered from multiple perspectives; as a designer, as a stylist, as a conscious consumer, but most importantly as the wearer. It is a form of design to be lived in, to experience and be experienced in, dressed up and dressed down, time and time again. That is why the versatility of each item, the durability, the quality and how it fits into each collection, is of the utmost importance. Each piece plays a role within the collection as a whole, ensuring balanced silhouettes and considered proportions. My designs are brought to life through our master craftspeople, who use luxury fabrics from some of the most renowned mills in the world. But also through you, the wearer, forming part of the fabric of your own story, each time you put them on.

Considerable time and effort has been gone into hand-making each garment for you. I hope
you enjoy the collection as much as I have creating it for you.
Regards,
Finn Lewis
Grandson & Founder