Worth it
This beanie just fits perfectly. Overall, I am really happy with this high quality product.
inferior quality
I have 2 beanie's one camel and one grey. The grey one looks like it's been boiled. I returned one and they sent a replacement and it's exactly the same. The grey one does NOT look like the one in the image above or in the description. The camel-coloured one does.
I really wanted to like this brand but disappointed that the replacement one is no different so they basically shrank a normal size grey hat to make it a beanie
A perfect fit!
When I got this Fisherman I didn't realise it was a double fold fisherman beanie! It fits amazing and it is THE best fisherman beanies I've owned to date! I'll be purchasing more 100%
third beanie i have purchased, love then
Watch cap
Terrific hat,will be ordering another.Fits very well on my small head,so I cannot agree with a previous reviewer about it being big.I normally have to give away my online purchased hats as they always too large.Bu5 not this one.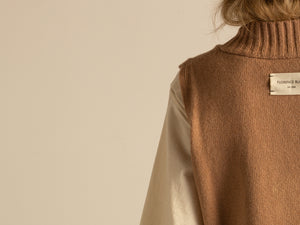 Our Materials
We source the best quality materials from some of the most renowned mills in the world, working only with suppliers that have ethical working practices. We use GOTS certified organic combed cotton and the finest wools from the UK, Italy and Australia, delivering longevity and quality that you can feel, every time you put our garments on.
Our Values
Florence Black has five values that we have built the foundation of our business upon; expression, integrity, authenticity, passion and quality.
We want each person who wears Florence Black to embrace who you are and to love yourself for it. We promise to always act with morals and ethics, never deviating from this, no matter the circumstances. We will always communicate in a real and honest way, bringing our love of design and self-expression into everything we do. Finally, we will create every product and experience to the highest standard, so that it is deserving of those who wear us.